Painting Company in Santa Rosa, CA
Allied Painting is an experienced team of painting professionals serving Santa Rosa, Sonoma County, Petaluma,
and Novato, CA. Since 1990, we've provided a full range of custom painting services for homes and businesses throughout
the Sonoma County region. If you want to see transformative results that add beauty and value to your property,
we're ready to deliver them, inside and out. Call our painting company today to get a free estimate on your
painting project.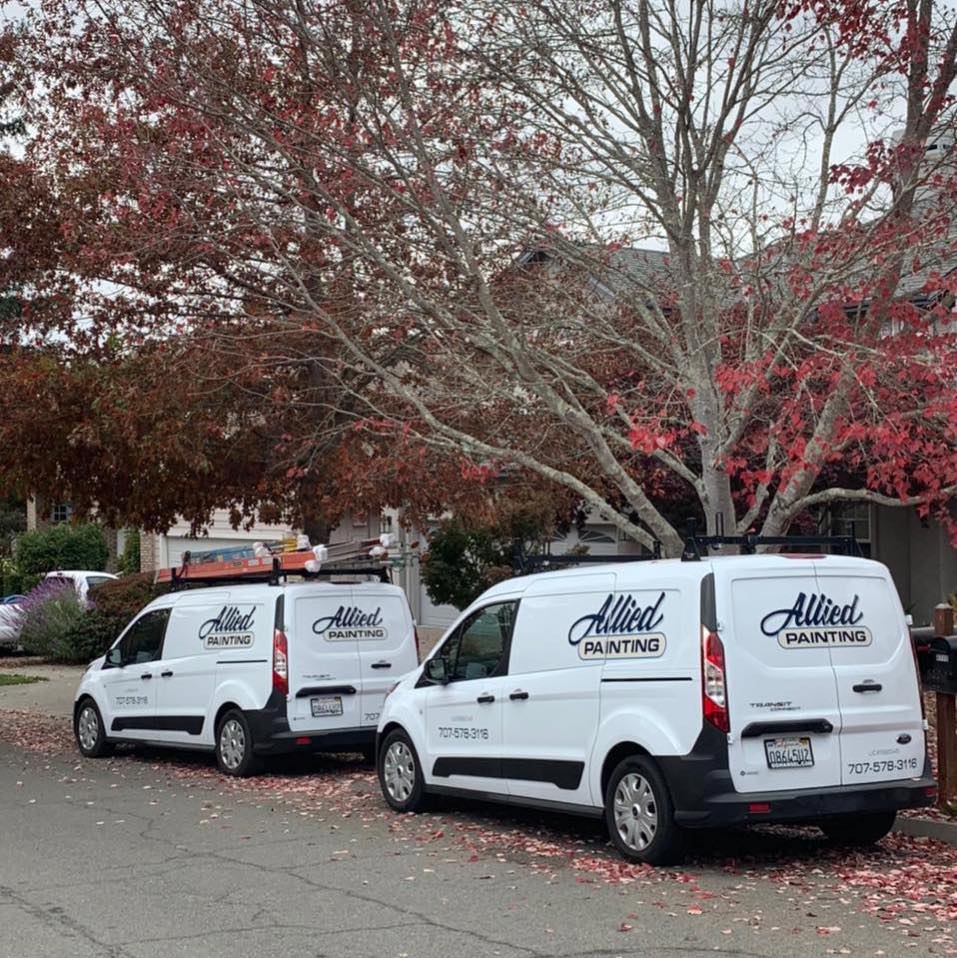 Reinvent Your Interior or Exterior with a Fresh Coat of Paint
Allied Painting understands that a quality paint job relies on much more than color selection or texture. It takes a professional touch to properly prepare surfaces and apply long-lasting coatings, with careful brushwork and techniques that only decades of experience can produce. This high level of excellence is what we bring to every job, backed by over three decades of experience. We embrace the potential of every residential painting and commercial painting project, and strive to enhance the appearance of your property by illustrating the features that matter most.
As the leading painting contractor in the Santa Rosa, CA area, we've brought new life to both the interior and exterior of some of the most outstanding properties in all of Sonoma County. From touch-ups to whole-house transformations, we're committed to exceeding your expectations in all that we do. We even have the capabilities to tackle completely custom paint jobs inside and outside the home, refreshing the look of staircases, fireplaces, outdoor kitchens, outbuildings and much more. We take our time with every project, paying close attention to the details to enhance the look, feel and general appeal of your property.
We hold a current C33 Painting and Decorating Contractor's license.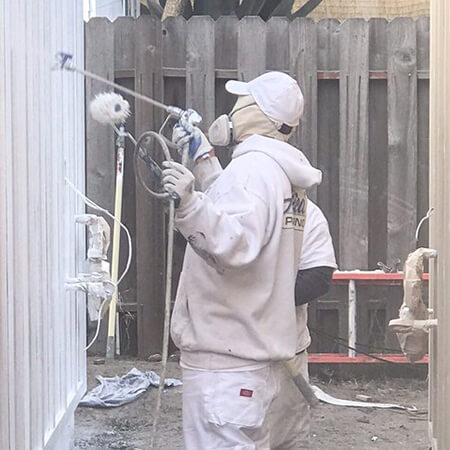 We work with keen attention to detail, ensuring complete
satisfaction with every project.
Our painting company takes the same detailed approach to our business painting services, helping you make the best impression on your customers and clients, every time. Whether you need to refresh the interior of your space or it's time to add some curb appeal with complete exterior painting, your business is in the most capable of hands when you rely on painting services from our team of painting professionals. Let us give you a façade you'll be proud to associate with your business!
PERKS OF WORKING WITH ALLIED PAINTING
1. COLOR CONSULTATIONS
2. FREE ESTIMATES
3. SENIOR DISCOUNTS
We use high-end paint brands for beautiful, lustrous coats that last a lifetime.
Our work includes expansive paint projects in luxury homes throughout Sonoma County.
We're proud members of the North Coast Builder's Exchange.
Let Our Painting Professionals
Rejuvenate Your Home or Business
Allied Painting provides the best in interior and exterior painting for clients throughout Sonoma County. All it takes is a simple phone call to our painting company, and your beautiful space is on its way! Contact us today for a personalized estimate.
Proudly offering interior and exterior painting services to Santa Rosa, CA and the following areas:
Roseland, CA | Rohnert Park, CA | Windsor, CA | Healdsburg, CA | Petaluma, CA | Sonoma County, CA | Novato, CA | Napa, CA | American Canyon, CA | San Anselmo, CA | San Rafael, CA | Vallejo, CA | Clearlake, CA | Larkspur, CA | Corte Madera, CA | Fulton, CA | Woolsey, CA | Mark West, CA | Larkfield-Wikiup, CA